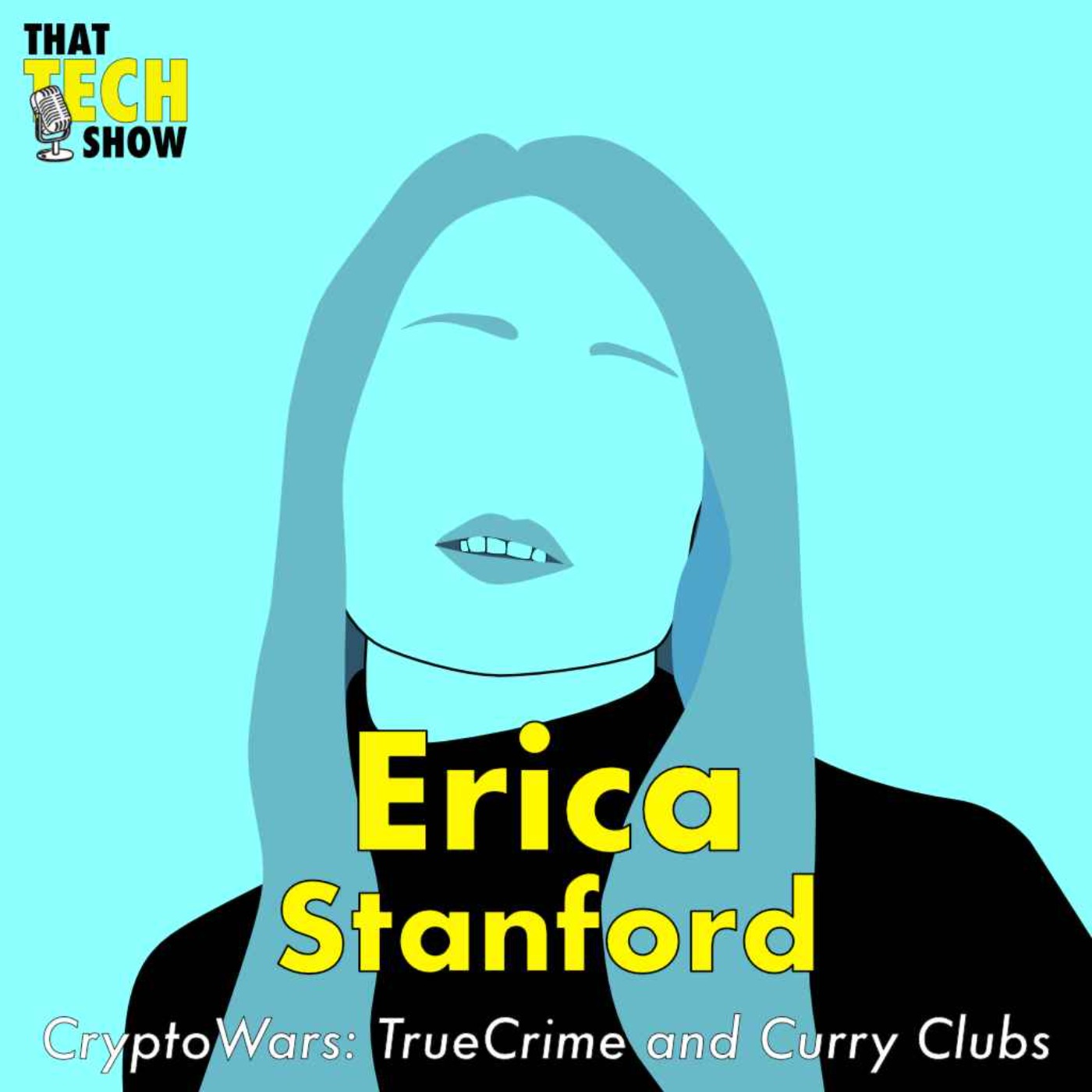 Available where all good podcasts are downloaded
Episode 28 - CryptoWars: TrueCrime and Curry Clubs with Erica Stanford
Crypto Wars: Faked Deaths, Missing Billions and Industry Disruption
Published: 2021-08-24
Erica Stanford is the founder of the one and only Crypto Curry Club, the UK's most recommended crypto networking and events organisation - all POWERED BY with a common interest AND LOVE FOR the British National dish.
But Erica doesn't just stop there, she is the publisher of both the weekly Crypto Currier industry newsletter and the Blockchain Industry Review. She's the advisor to several crypto start-ups and she is a guest lecturer at Warwick Business School.
Erica is also the author of Crypto Wars: Faked Deaths, Missing Billions and Industry Disruption. Which, has been described as an accessible guide to the confusing and fast-growing world of crypto scams.
So get ready for some great crypto stories and scams coming up!
Edited by: Simon Hoerner
Produced by: Samuel Gregory and Chris Addams
Theme Music by: Chris Addams
Sponsored by: Jupiter and the Giraffe
Website: https://thattech.show
YouTube: https://www.youtube.com/channel/UC4paazkqrlwtB_WW28w4Gsg
Instagram: @thattechshow_
Twitch: https://twitch.tv/thattechshow
TikTok: @thattechshow
Patreon: @thattechshow
LinkedIn: linkedin.com/company/thattechshow/
Get in touch: hello@thattech.show
---
Hosted on Acast. See acast.com/privacy for more information.