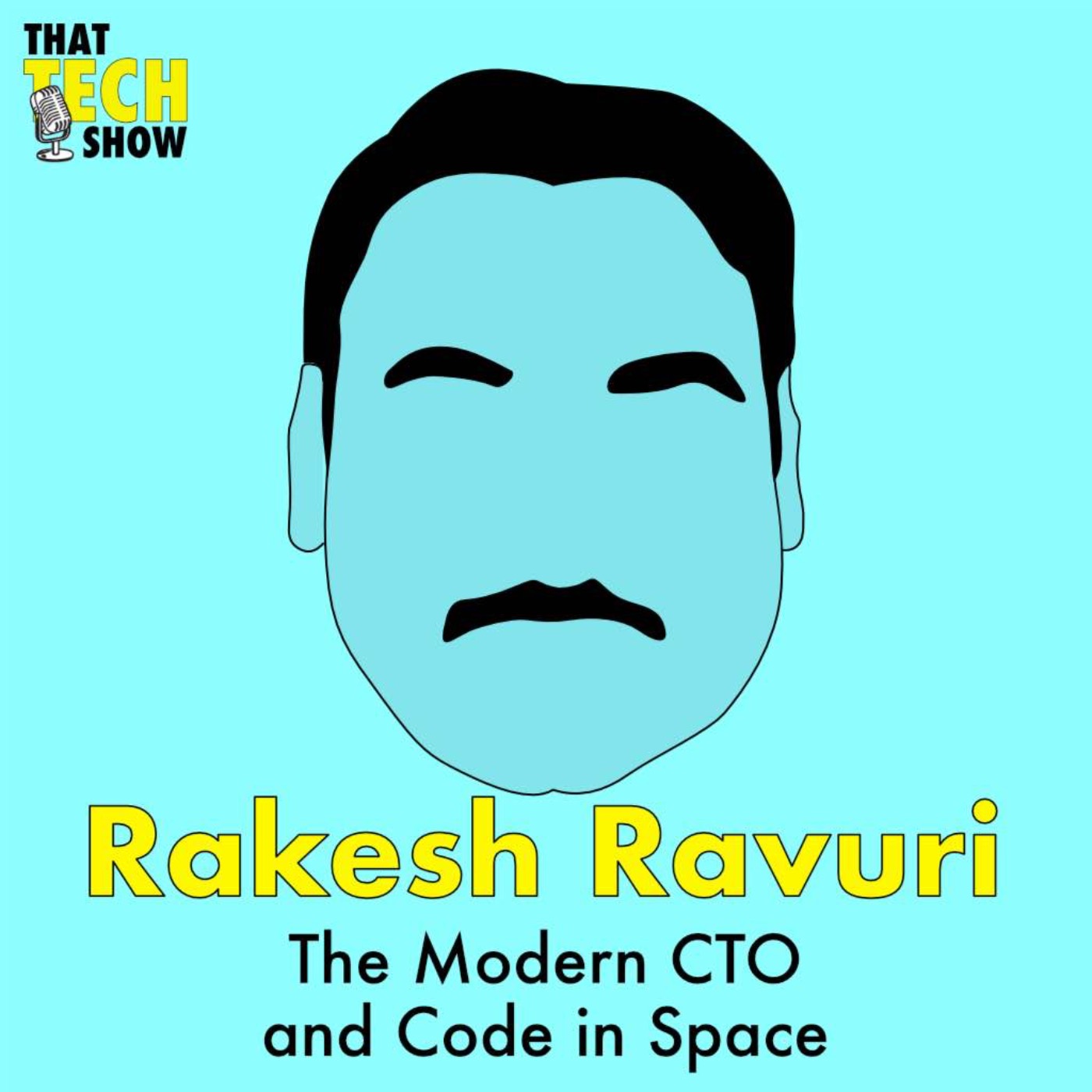 Available where all good podcasts are downloaded
Episode 36 - The Modern CTO and Code in Space with Rakesh Ravuri
Rakesh is CTO at Publicis Sapient, is a former Director at Amazon and former Architect at Tesco - He's a hands-on kind of leader, and even has code running in space!
Published: 2021-10-19
Rakesh and Chris met back in 2013 when we worked together at Tesco. I was fresh out of Amazon at the time and maybe a bit brash, young, egotistical and opinionated back then... as if I've changed in any way other than getting older... so initially, I think rubbed him up the wrong way, but over the next 18months I think at the very least we developed a mutual respect, enough that he'd accept our invitation to join us as a guest on the show. And I'm so glad because he's a really smart guy and maybe the only person I know with code running in space.
So we'll try and get into that, but also what he's been doing since we last spoke at Tesco as he's now left the UK and gone back to India to serve as CTO for Publicis Sapient via a stint at Amazon.
Edited by: Simon Hoerner
Produced by: Samuel Gregory and Chris Addams
Theme Music by: Chris Addams
Sponsored by: Jupiter and the Giraffe
Website: https://thattech.show
YouTube: https://www.youtube.com/channel/UC4paazkqrlwtB_WW28w4Gsg
Instagram: @thattechshow_
Twitch: https://twitch.tv/thattechshow
TikTok: @thattechshow
Patreon: @thattechshow
LinkedIn: linkedin.com/company/thattechshow/
Get in touch: hello@thattech.show
---
Hosted on Acast. See acast.com/privacy for more information.