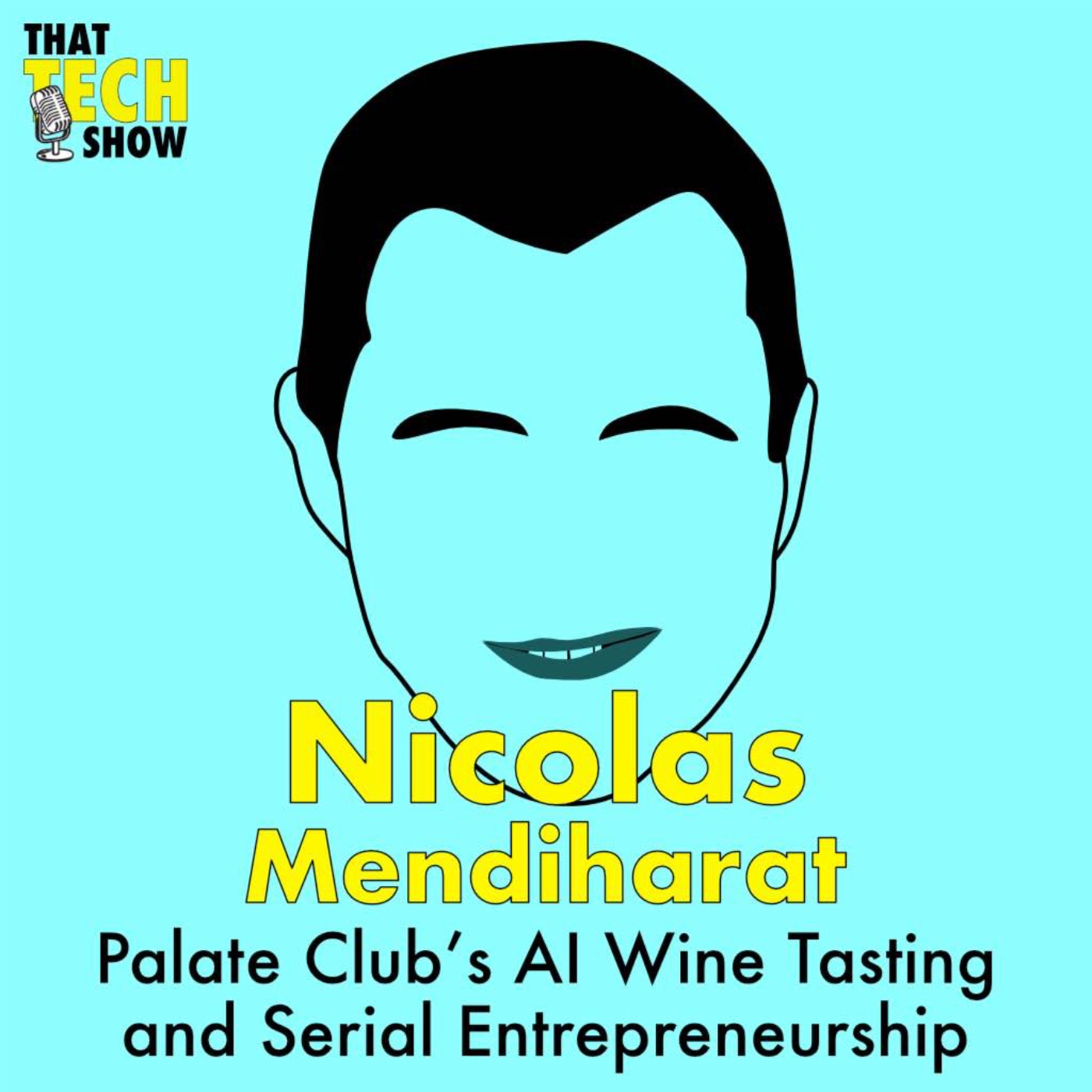 Available where all good podcasts are downloaded
Episode 42 - Palate Club's AI Wine Tasting and Serial Entrepreneurship with Nicolas Mendiharat
Published: 2021-12-02
Today on the show we have serial entrepreneur Nicholas Mendiharat, who is the founder of Palate Club, which is a start-up that is aiming to demystify the world of wine, using artificial intelligence and blind taste tests to build customers taste profiles.
This is a hugely interesting business model with massive potential. There's so much to explore in this episode, as we dive into using data science to first define taste and then choose wines that match.
Edited by: Simon Hoerner
Produced by: Samuel Gregory and Chris Addams
Theme Music by: Chris Addams
Sponsored by: Jupiter and the Giraffe
Website: https://thattech.show
YouTube: https://www.youtube.com/channel/UC4paazkqrlwtB_WW28w4Gsg
Instagram: @thattechshow_
Twitch: https://twitch.tv/thattechshow
TikTok: @thattechshow
Patreon: @thattechshow
LinkedIn: linkedin.com/company/thattechshow/
Get in touch: hello@thattech.show
---
See acast.com/privacy for privacy and opt-out information.