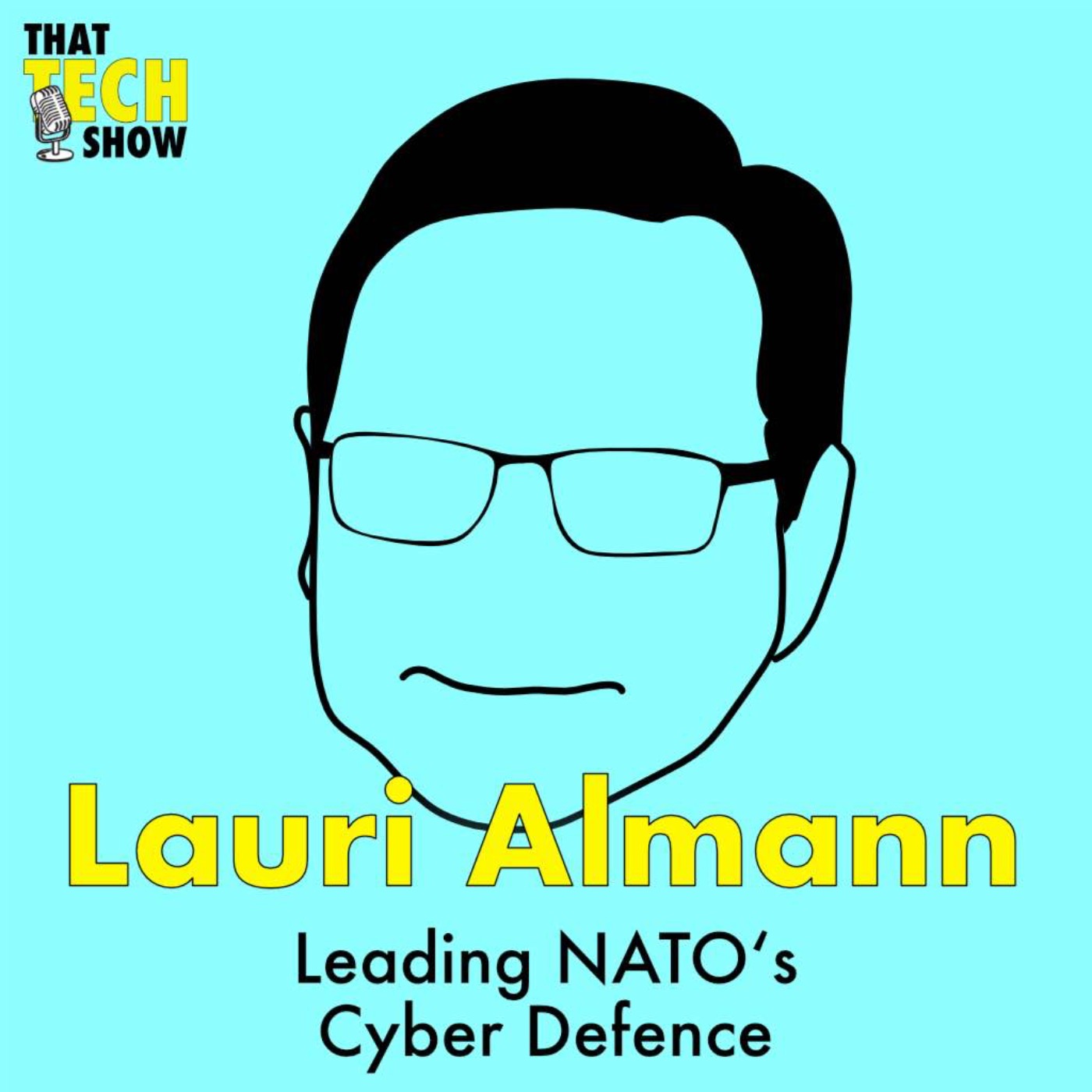 Available where all good podcasts are downloaded
Episode 46 - Leading NATO's Cyber Defence with Lauri Almann
Published: 2022-03-10
This week we have Lauri Almann - Co-Founder of CybExer Security. This is a very topical episode despite being recorded before the war broke out in Ukraine. We'll bet talking about Cyberattacks, hacks and his role in establishing the NATO Cooperative Cyber Defence Centre of Excellence as the secretary-general for the Estonian Ministry of Defence.
Edited by: Simon Hoerner
Produced by: Samuel Gregory and Chris Addams
Theme Music by: Chris Addams
Sponsored by: Jupiter and the Giraffe
Website: https://thattech.show
YouTube: https://www.youtube.com/channel/UC4paazkqrlwtB_WW28w4Gsg
Instagram: @thattechshow_
Patreon: @thattechshow
LinkedIn: linkedin.com/company/thattechshow/
Get in touch: hello@thattech.show
---
Hosted on Acast. See acast.com/privacy for more information.
Episode Transcript
Notice an Error? Our transcripts are automatically generated. If you notice something offensive,
please let us know!
Lauri
Hello, My name is Lauri Almann. I'm a member of the board and co-founder of CyberEx Services and Technologies. We build the cyber ranges, which basically is to give our customers an ability to train, to test and prepare their companies, organizations fight cyber threats. I'm I'm not a tech person originally. I think I should get that apology out at the very beginning. I'm a lawyer by education, but now that means we are allowed to do all the lawyer jokes in the show. And I started as a civil servant and my one of my first foreign postings was Kyev Ukraine. I was 19. I was working in a consulate, basically customer service. And, and from there, here I am in a tech company selling cyber ranges. 

Chris
How, how does one find oneself as a civil servant working as a dip them at age 19? Was that, was that the plan? 

Lauri
It was not actually what happened was it was a summer internship and I was in the, in the second year of law school and I applied for a summer internship and they just couldn't find workforce to fill certain positions in Kiev embassy. At that time, it wasn't a popular posting. Well, I think that's case also these days, but of course among the different much sad circumstances, but I think it was 1995 at that time, but things transpired from there. Ultimately to our Brussels embassy, from there to our ministry of defense, started working on our NA access package and then ended in, ended up in Georgetown law school, credited that as well. Two law degrees, which again, I should apologies, I think, and then I, I sat for a New York state bar and I was ready to, to start as an attorney somewhere in a corporate office. 

Lauri
When I, when I was made an offer to become a permanent secretary of defense in a stoned. That's a once in a lifetime opportunity. And, and I took it year was 2004 and very, very consequential for all the, from the cyber security perspective, because that was the time when we started to see that our reliance on e-services digital society, because Estonia had made it pretty long steps already in, in that road could be dangerous. What we did in 2004, we did rounds with NATO member countries proposing to open a NATO center of excellence on cybersecurity in Estonia, because we thought this is going to be the next new threat. And, and as I was preparing for today's show as well, I went through my notes and the first briefing from our proposal, it came back and they said, NATO, doesn't see none of the natal. 

Lauri
I see cyber in their toolbox or a as a problem. The point too was they also don't find any funding for the center. We need to...