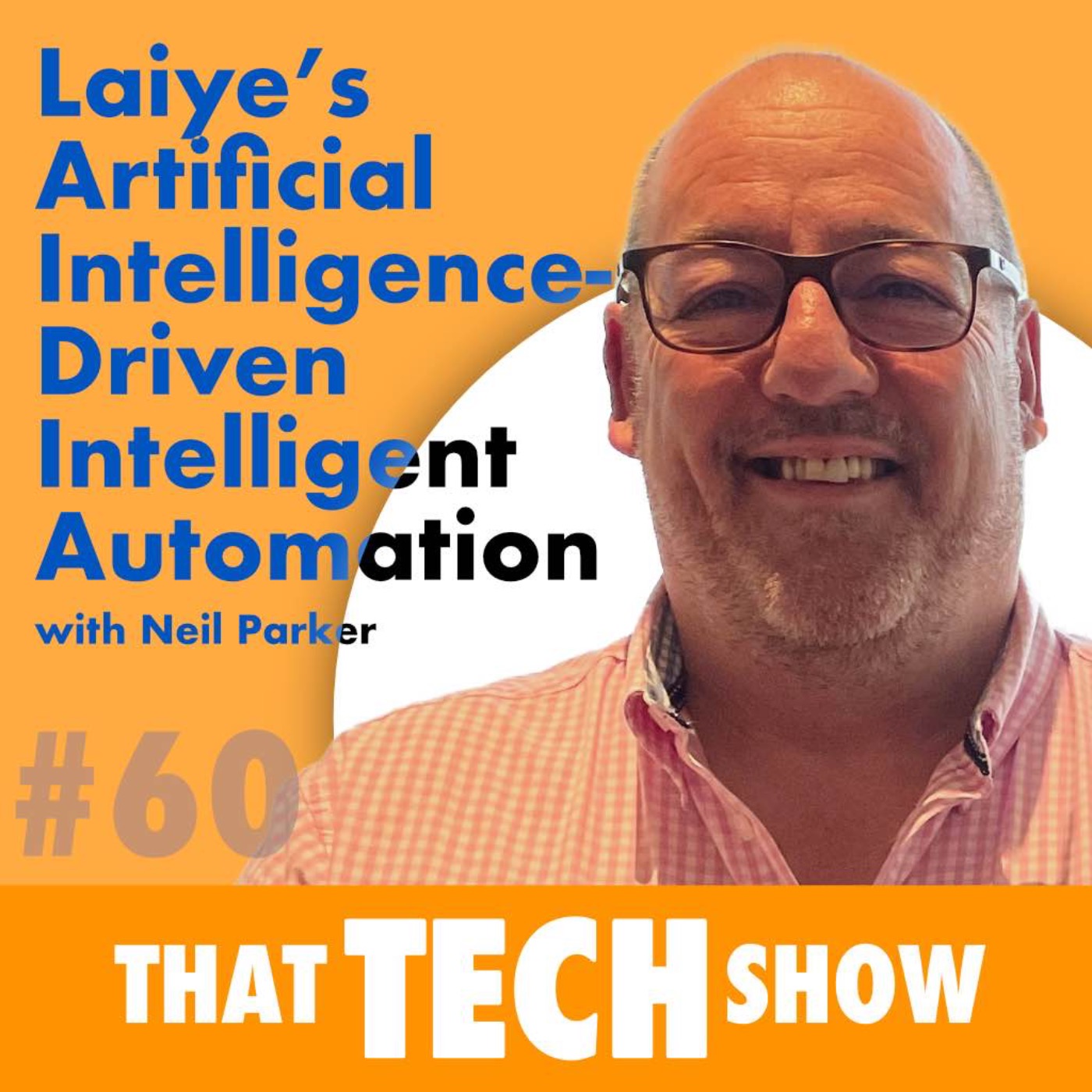 Available where all good podcasts are downloaded
Episode 60 - Laiye's Artificial Intelligence-Driven Intelligent Automation with Neil Parker
Published: 2022-06-23
This week we have Neil Parker from Laiye and he's here to tell us all about their AI IA tool. That's Intelligent Automation using Artificial Intelligence. we get into what the tool itself is, how chatbots and IA is being used to empower customer service and provide new jobs for those that would effectively get displaced by such a tool, we talk about the saturated market of chatbots and how automation will take over the world…. we also casually dip into how Neil took a startup from his garage to $10 million!
Laiye: https://laiye.com/
Support the show and Buy us a coffee!
Edited by: Simon Hoerner
Produced by: Samuel Gregory and Chris Addams
Theme Music by: Chris Addams
Sponsored by: Jupiter and the Giraffe
Website: https://thattech.show
YouTube: https://www.youtube.com/channel/UC4paazkqrlwtB_WW28w4Gsg
Instagram: @thattechshow_
Twitter: @thattechshow_
LinkedIn: linkedin.com/company/thattechshow/
Get in touch: hello@thattech.show
---
Hosted on Acast. See acast.com/privacy for more information.