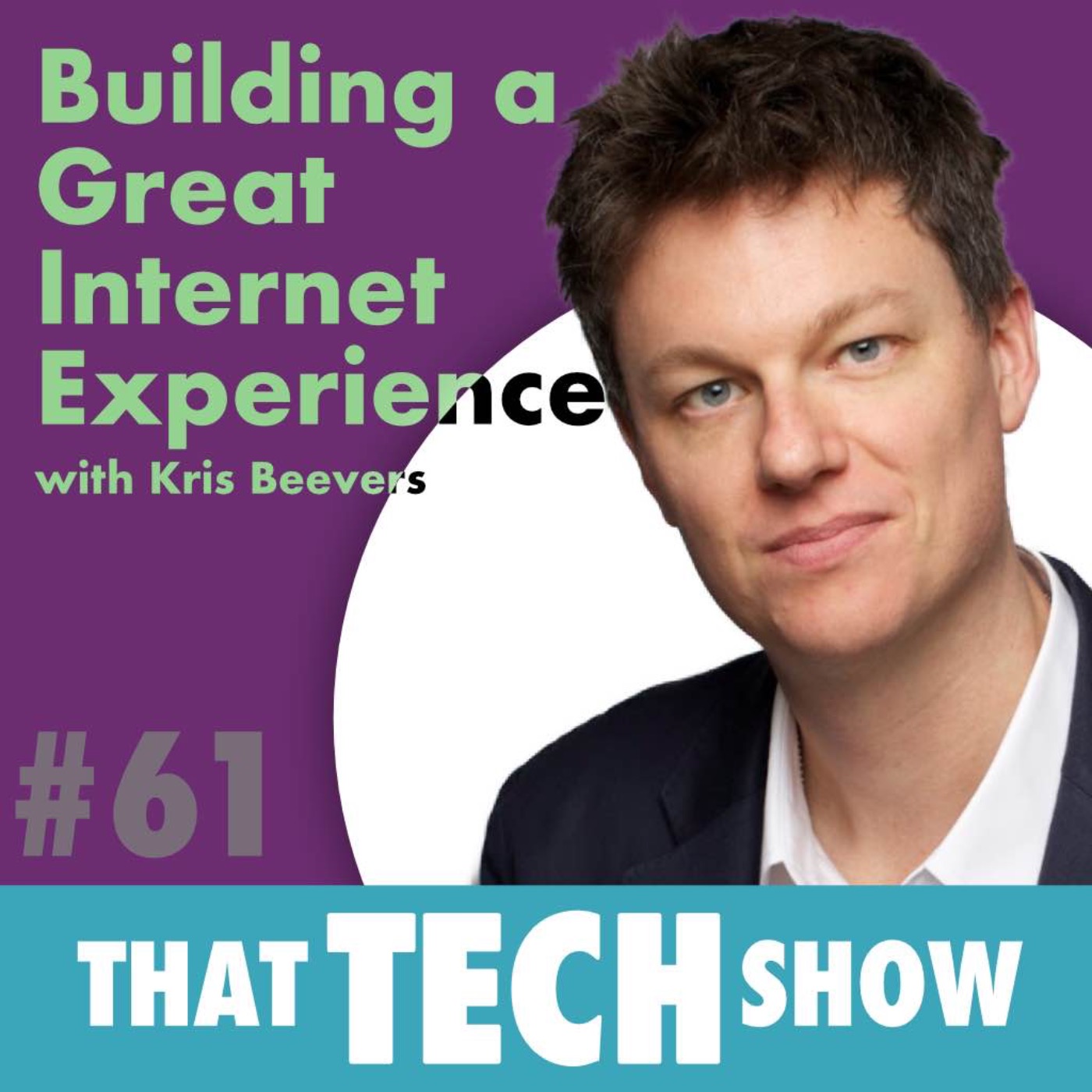 Available where all good podcasts are downloaded
Episode 61 - Building a Great Internet Experience with Kris Beevers
NS1
Published: 2022-06-30
Infrastructure
DNS
Internet
Edge
Entrepreneurship
Startup
Founder
SEO
Kris Beevers who is the founder and CEO of NS1. This week we get into of course, what NS1 is and if you know… you know, we speak about the history of the internet and how NS1 came to be, the problems that the internet had that NS1 solves, cat pictures, leadership and how Kris developed his leadership skills, the future of NS1, how to build a great experience.
That Tech Show Live: https://show.us18.list-manage.com/subscribe?u=ef17b72a23240c06f1a48f203&id=77b17749f8
Namcheap Affiliate Link (discounts using the link): https://namecheap.pxf.io/c/3510278/386170/5618
Support the show and Buy us a coffee!
Edited by: Simon Hoerner
Produced by: Samuel Gregory and Chris Addams
Theme Music by: Chris Addams
Sponsored by: Jupiter and the Giraffe
Website: https://thattech.show
YouTube: https://www.youtube.com/channel/UC4paazkqrlwtB_WW28w4Gsg
Instagram: @thattechshow_
Twitter: @thattechshow_
LinkedIn: linkedin.com/company/thattechshow/
Get in touch: hello@thattech.show
---
Hosted on Acast. See acast.com/privacy for more information.