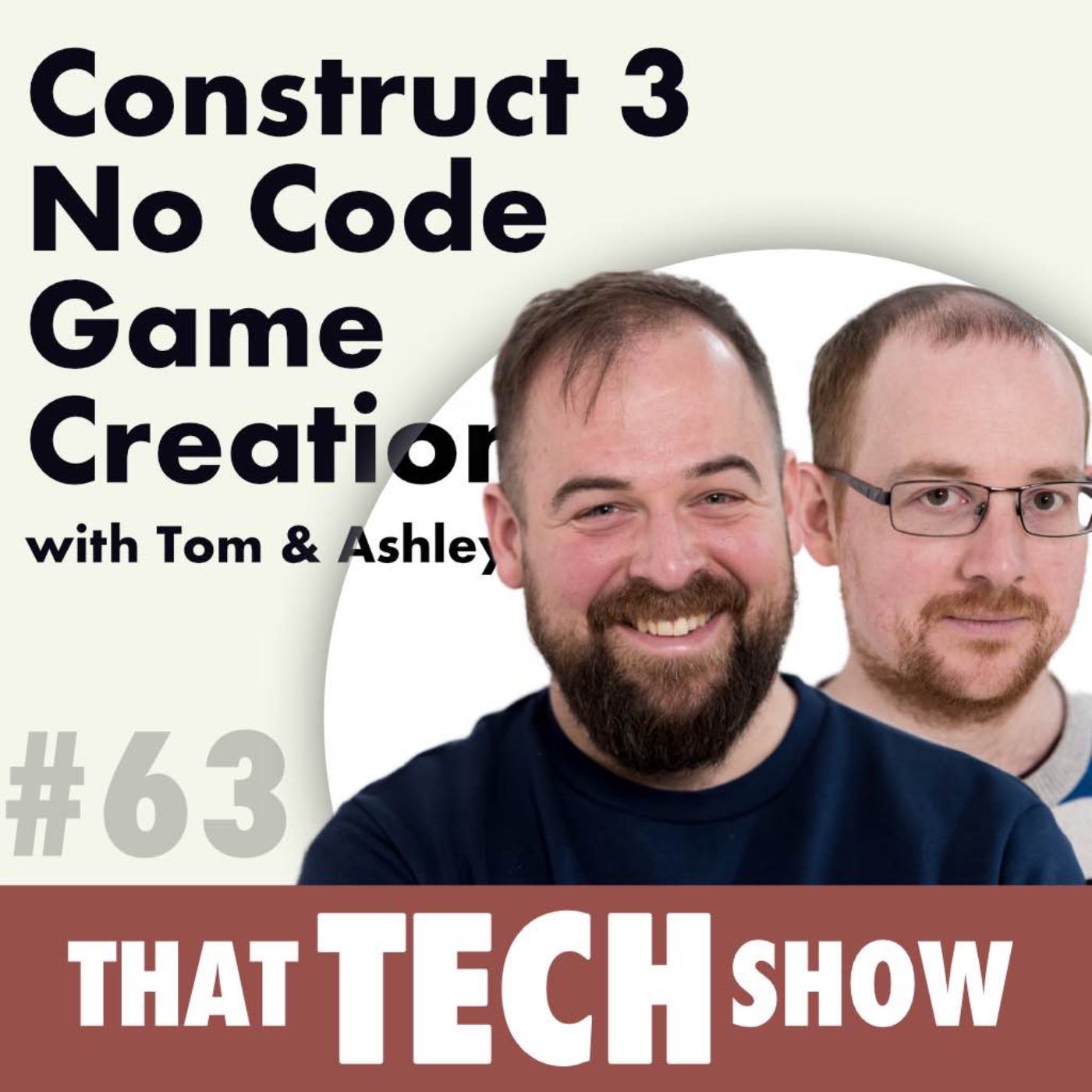 Available where all good podcasts are downloaded
Episode 63 - Construct 3, No Code Game Creation with Tom and Ashley
Published: 2022-07-21
Software Development
Gaming
Startup
Today on the show we have double trouble. Tom and Ashley, the creators of gaming platform Construct 3. Can you imagine building a multi-national computer game company with your brother?? I think most of us would just end up fighting. Tom and Ashley give us a wholesome, grass-roots insight into what it takes to grow a company from humble beginnings to be one of the most popular game development platforms on the internet, and how it came to be so popular in NASA, EA, Sega, Zynga and King!
Video Podcast: https://youtu.be/aJgHnyrzFgM
Webflow Affiliate Link: https://webflow.grsm.io/vju2g2zhpv53
Support the show and Buy us a coffee!
Edited by: Simon Hoerner
Produced by: Samuel Gregory and Chris Addams
Theme Music by: Chris Addams
Sponsored by: Jupiter and the Giraffe
Website: https://thattech.show
YouTube: https://www.youtube.com/channel/UC4paazkqrlwtB_WW28w4Gsg
Instagram: @thattechshow_
Twitter: @thattechshow_
LinkedIn: linkedin.com/company/thattechshow/
Get in touch: hello@thattech.show
---
Hosted on Acast. See acast.com/privacy for more information.