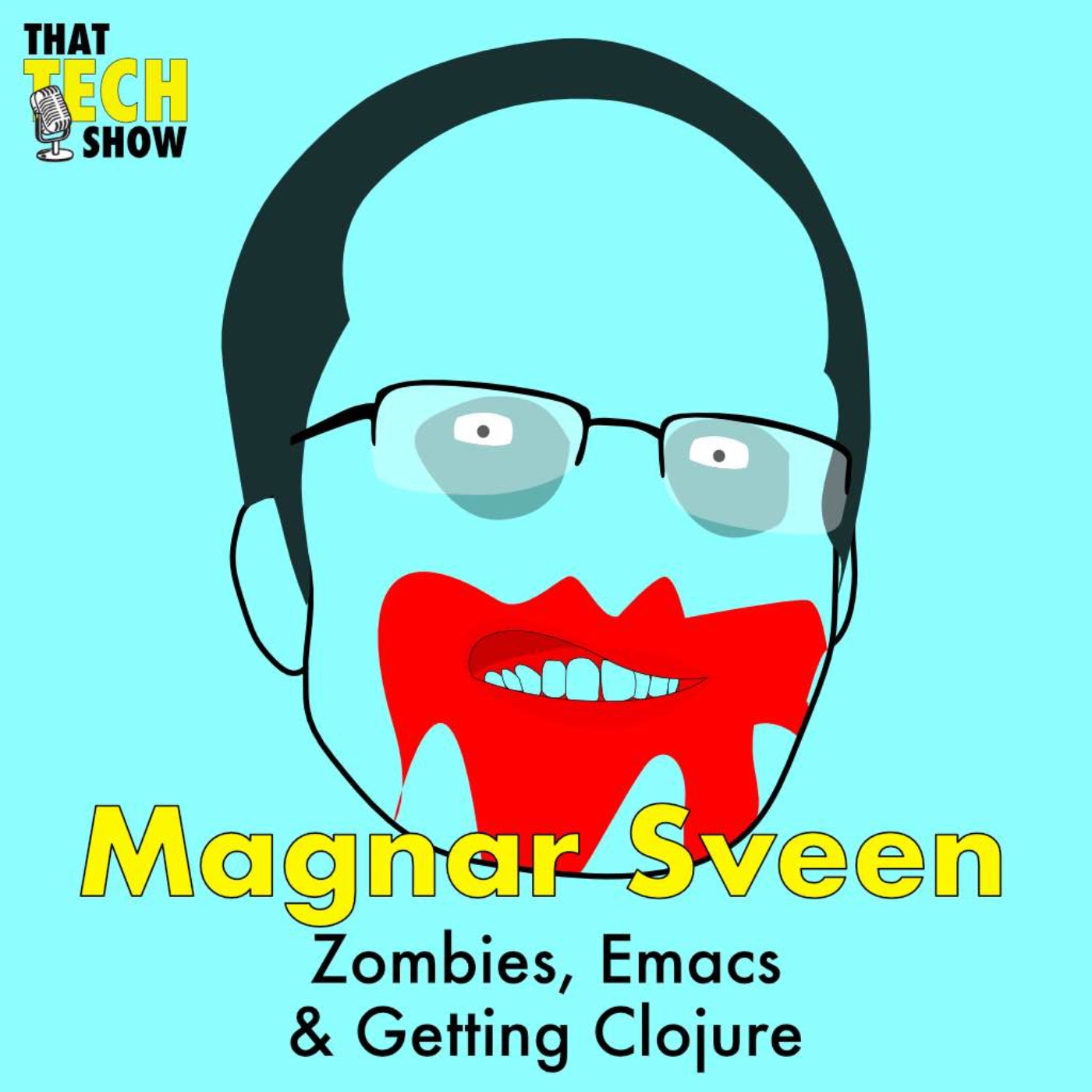 Available where all good podcasts are downloaded
Episode 37 - Zombies, Emacs and Getting Clojure with Magnar Sveen
Halloween Special - we talk to the mad scientist creator of some functional zombies
Published: 2021-10-26
On the show today, as part of our Norwegian Techie series, we have another great Norwegian techie Magnar Sveen. You might know Magnar as the "emacs rocks guy" - and you can find his content at emacsrocks.com where he has been hosting webcasts on tips and tricks of emacs since 2011. But that's not all, he's a big fan of functional programming in particular Clojure and Clojure script and on his other site Parens of the Dead, you'll find screencasts that will teach you how to build a zombie game with functional programming. So we'll get into all of that, expect plenty of talk about text editors and functional programming.
Parens of the Dead: http://www.parens-of-the-dead.com
Emacs Rocks: http://emacsrocks.com
Edited by: Simon Hoerner
Produced by: Samuel Gregory and Chris Addams
Theme Music by: Chris Addams
Sponsored by: Jupiter and the Giraffe
Website: https://thattech.show
YouTube: https://www.youtube.com/channel/UC4paazkqrlwtB_WW28w4Gsg
Instagram: @thattechshow_
Twitch: https://twitch.tv/thattechshow
TikTok: @thattechshow
Patreon: @thattechshow
LinkedIn: linkedin.com/company/thattechshow/
Get in touch: hello@thattech.show
---
Hosted on Acast. See acast.com/privacy for more information.
You might also enjoy...
Episode Transcript
Notice an Error? Our transcripts are automatically generated. If you notice something offensive,
please let us know!
This episode has no transcript