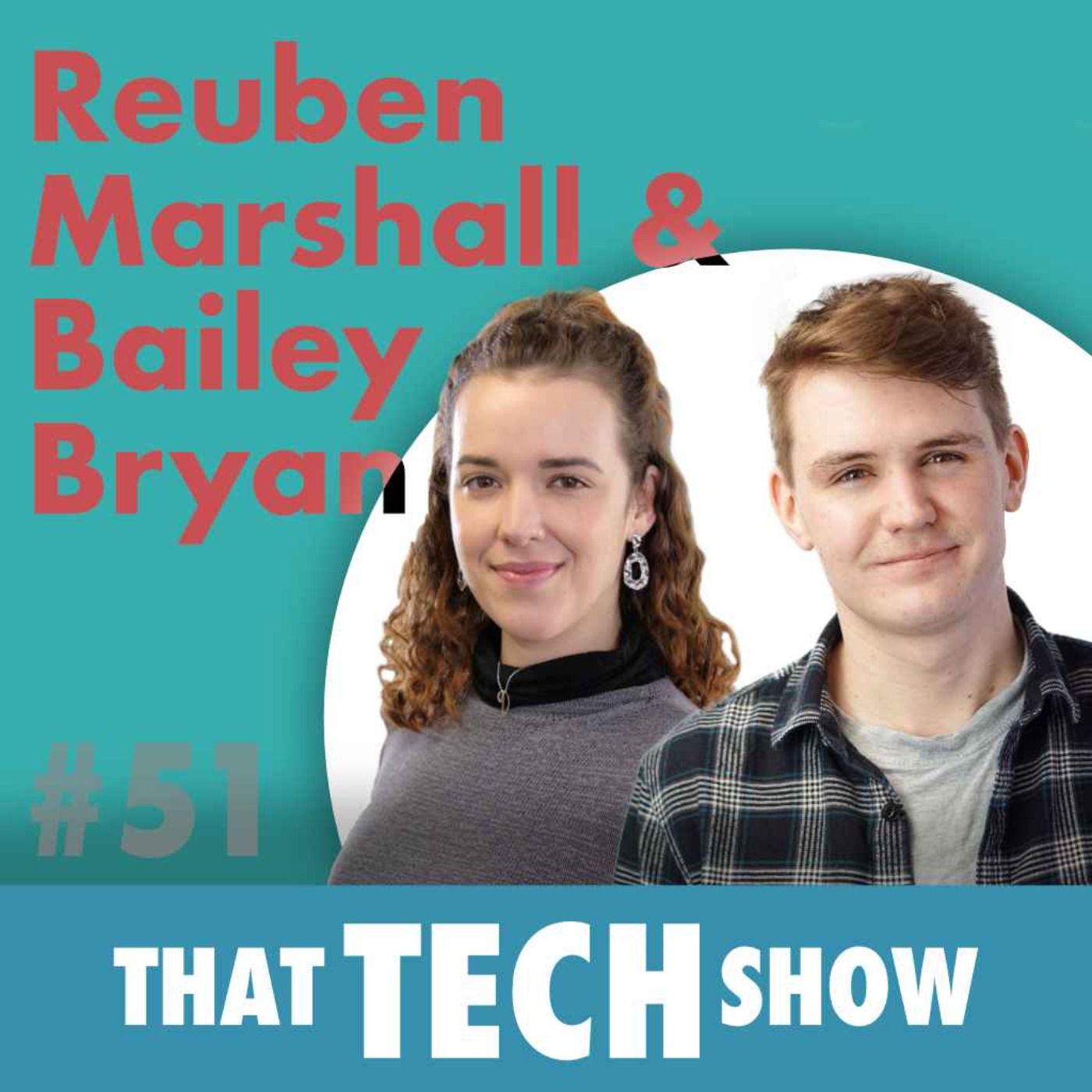 Available where all good podcasts are downloaded
Episode 51 - Building Sustainable Websites with Reuben Marshall and Bailey Bryan
Published: 2022-04-21
This week we have guests Reuben Marshall and Bailey Bryan from Footprint Digital who have come to speak to us about digital sustainability and what we can being doing more of when building out our websites. They also share details of their new tool launching on World Earth Day 2022.
https://footprintdigital.co.uk
Buy How bad are bananas: https://amzn.to/3n7gRSl
Shoot The HiPPO: How to be a killer Digital Marketing Manager: https://amzn.to/3mYKxkG
Support the show and Buy us a coffee!
Edited by: Simon Hoerner
Produced by: Samuel Gregory and Chris Addams
Theme Music by: Chris Addams
Sponsored by: Jupiter and the Giraffe
Website: https://thattech.show
YouTube: https://www.youtube.com/channel/UC4paazkqrlwtB_WW28w4Gsg
Instagram: @thattechshow_
LinkedIn: linkedin.com/company/thattechshow/
Get in touch: hello@thattech.show
---
Hosted on Acast. See acast.com/privacy for more information.
You might also enjoy...
Episode Transcript
Notice an Error? Our transcripts are automatically generated. If you notice something offensive,
please let us know!
This episode has no transcript