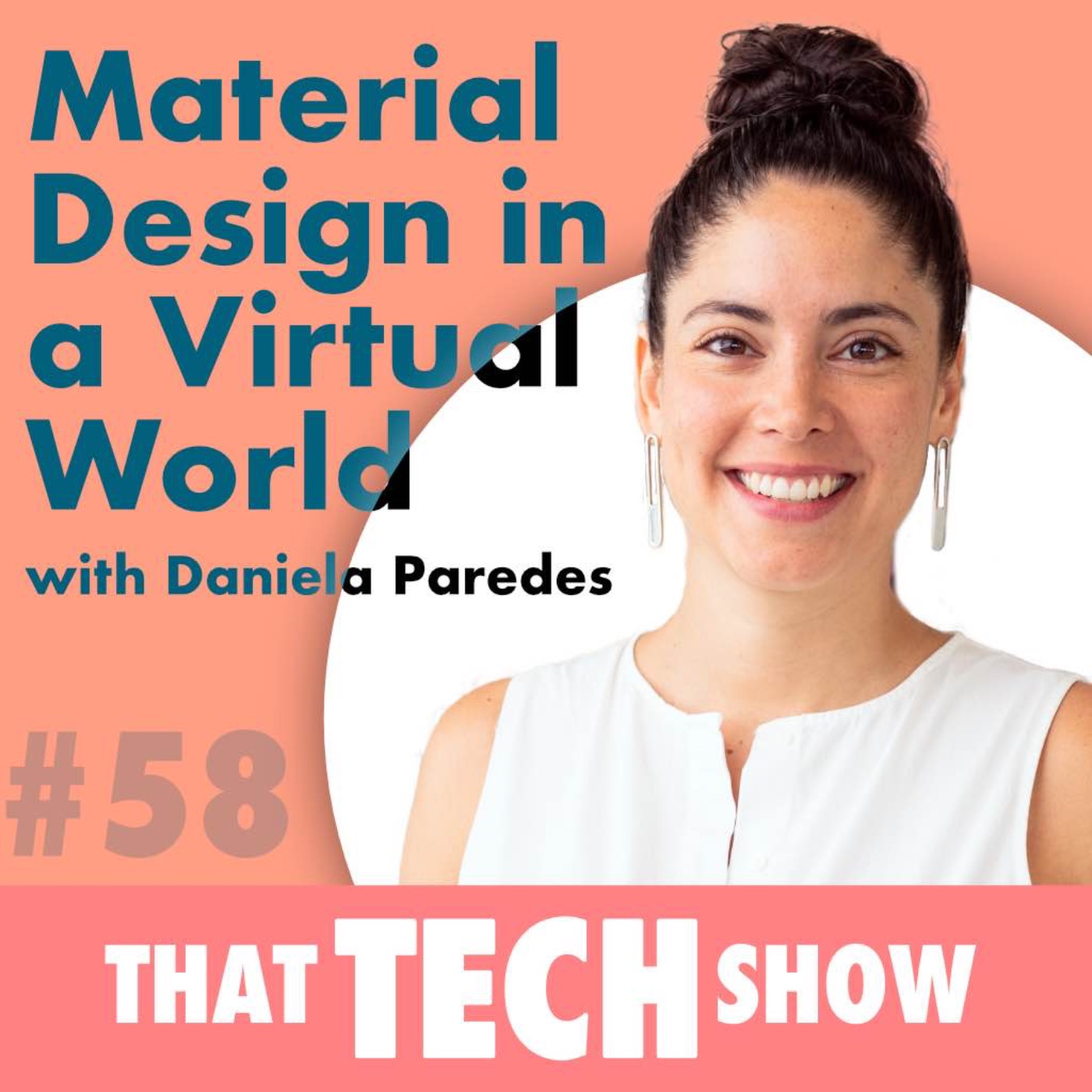 Available where all good podcasts are downloaded
Episode 58 - Material Design in a Virtual World with Daniela Paredes
Published: 2022-06-09
AR (Augmented Reality)
VR (Virtual Reality)
Oculus
XR (Extended Reality)
Design
Creativity
Metaverse
Meta
Daniela Parades is on the show this week and what a treat this episode is. Gravity Sketch is a design and collaboration tool set in Virtual reality.
In this episode we get into product design, how Gravity Sketch came to be and how it drastically changed as virtual reality headsets evolved since the early days of VR, what those early days of VR looked like and of course, the infinite possibilities in Gravity Sketch and the future of the platform.
Support the show and Buy us a coffee!
Edited by: Simon Hoerner
Produced by: Samuel Gregory and Chris Addams
Theme Music by: Chris Addams
Sponsored by: Jupiter and the Giraffe
Website: https://thattech.show
YouTube: https://www.youtube.com/channel/UC4paazkqrlwtB_WW28w4Gsg
Instagram: @thattechshow_
Twitter: @thattechshow_
LinkedIn: linkedin.com/company/thattechshow/
Get in touch: hello@thattech.show
---
Hosted on Acast. See acast.com/privacy for more information.
You might also enjoy...
Episode Transcript
Notice an Error? Our transcripts are automatically generated. If you notice something offensive,
please let us know!
This episode has no transcripts