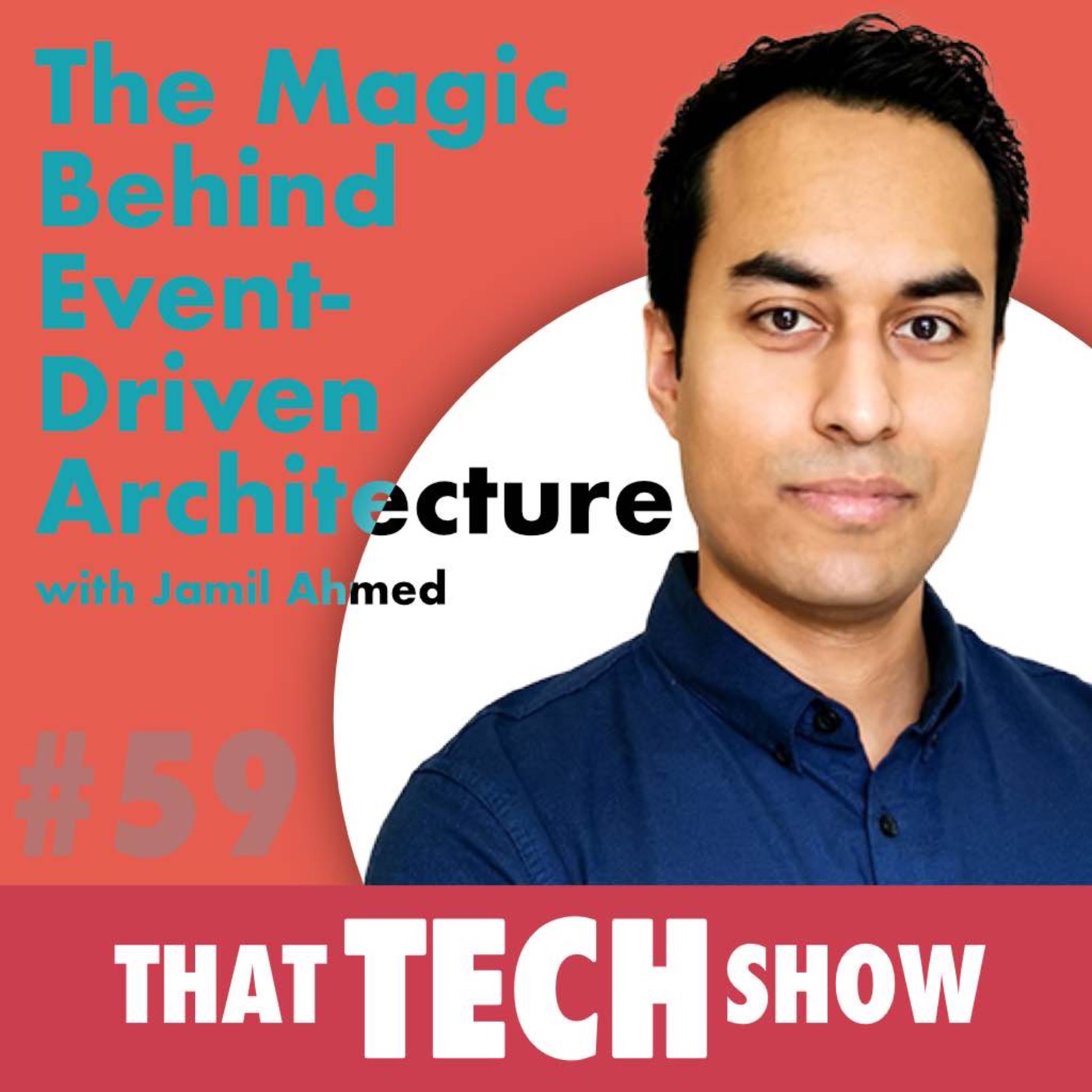 Available where all good podcasts are downloaded
Episode 59 - The Magic Behind Event-Driven Architecture with Jamil Ahmed
Published: 2022-06-16
Devops
Architecture
Development
Engineering
SaaS
Today we're talking to Jamil Ahmed, Distinguished Engineer from Solace. This is a pretty deep conversation about event-driven architectures.
We talked about his introduction into the event-driven world whilst he was working in the now-defunct Lehman Bros, the environment around the collapse and how event-driven architectures have evolved from the algorithmic trading world to become the default way of doing business for the modern real-time organisation that needs it's information now whilst it's relevant.
Support the show and Buy us a coffee!
Edited by: Simon Hoerner
Produced by: Samuel Gregory and Chris Addams
Theme Music by: Chris Addams
Sponsored by: Jupiter and the Giraffe
Website: https://thattech.show
YouTube: https://www.youtube.com/channel/UC4paazkqrlwtB_WW28w4Gsg
Instagram: @thattechshow_
Twitter: @thattechshow_
LinkedIn: linkedin.com/company/thattechshow/
Get in touch: hello@thattech.show
---
Hosted on Acast. See acast.com/privacy for more information.
You might also enjoy...
Episode Transcript
Notice an Error? Our transcripts are automatically generated. If you notice something offensive,
please let us know!
This episode has no transcripts