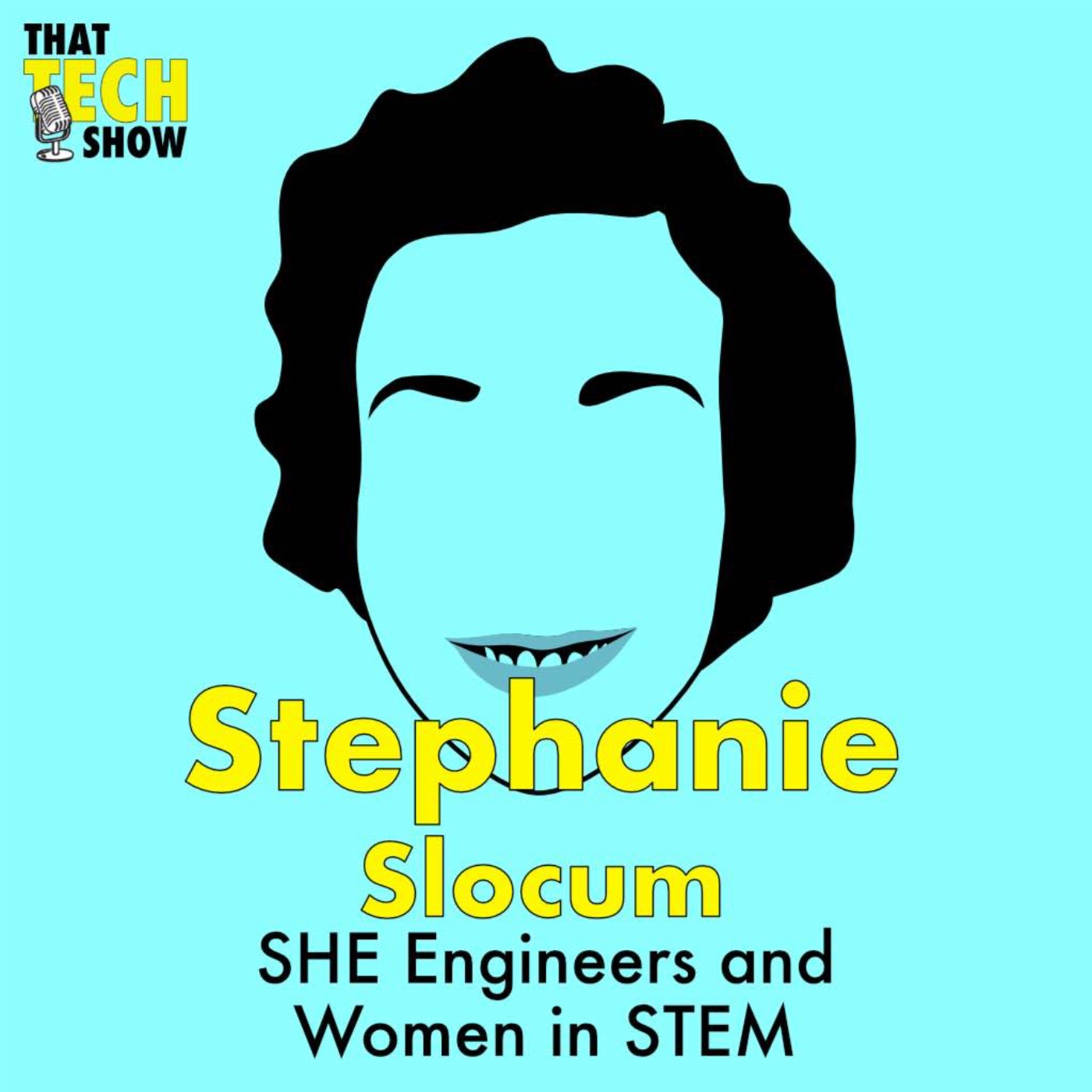 Available where all good podcasts are downloaded
Episode 44 - SHE Engineers and Women in STEM with Stephanie Slocum
Published: 2022-02-24
Today's guest is Stephanie Slocum author of SHE engineers and founder of Engineers Rising.
Buy SHE Engineers: https://amzn.to/3tLFEPS
Stephanie is an engineer, not a software engineer like us, but a real architectural engineer with 15 years of experience in the construction industry where she has designed structures for buildings in the healthcare, retail, and higher education sectors.
She is on a mission to help other female engineers create extraordinary lives and careers. She believes that all women have the power to create their own destiny by knowing themselves and using their individual strengths to achieve career and life success. Her book, She Engineers, was written as a career guide for those women who dare to be different.
Edited by: Simon Hoerner
Produced by: Samuel Gregory and Chris Addams
Theme Music by: Chris Addams
Sponsored by: Jupiter and the Giraffe
Website: https://thattech.show
YouTube: https://www.youtube.com/channel/UC4paazkqrlwtB_WW28w4Gsg
Instagram: @thattechshow_
Patreon: @thattechshow
LinkedIn: linkedin.com/company/thattechshow/
Get in touch: hello@thattech.show
---
Hosted on Acast. See acast.com/privacy for more information.
You might also enjoy...
Episode Transcript
Notice an Error? Our transcripts are automatically generated. If you notice something offensive,
please let us know!
00:00
Stephanie
My name is Stephanie Slocum. I am the founder of a company called engineer's rising LLC, where I am a leadership and business coach for women in stem. 

00:10
Chris
Well, great to have you on the show, Stephanie, thank you for joining us. So how did you get into this? What's your, what's your background? 

00:17
Stephanie
Okay, so I should first start out with, I just said I founded a company. It was never in my life plan to found a company. So I like many people. When I went to university, I struggled to figure out where I should go, but I knew I liked math and science and I found the major of architectural engineering, which is the kind of art and science of both architecture and engineering squish them together. I spent 15 years designing the parts of buildings that hold them up. The structure of those buildings and what I realized along the way is that I really, I love the analysis design part of the technical fields, but I also really loved the people part. I found great joy in mentoring, other people, teaching non-technical skills, particularly for women, but for men to my people. I ended up putting all of that into a book. 

01:19
Stephanie
I am also a writer, so I I'm the weird technical person that has loved writing since as long as I can remember. I put all that into a book just to kind of see what would happen and put it out into the world. At that moment in time, this was a side project. I was working full time in engineering for someone else. I put that book out into the world. I pretty quickly got asked to go do speaking for young professionals groups, and I was taking vacation days to do that. That was the first moment I realized, oh, wait, someone will pay you to come talk about topics that I've loved talking about. Six months after that book came out, I ended up resigning from my engineering job and jumping into mentoring, coaching other women. Full-time I like to say I have the best job in the world because I get to blend all of the kind of technical analysis data sensibilities with the business stuff, which I also geek out on. 

02:22
Stephanie
So yeah, that's what I've been doing. And that was three years ago. So to give you a context. 

02:28
Chris
Yeah. I was going to ask her, I was going to ask when it goes to three years ago. I think, I mean, how did you find that shift then between a full-time engineering role into being speaker, mentor that's so that's quite a shift. How did you, how did you deal with that tipping point? 

02:47
Stephanie
...